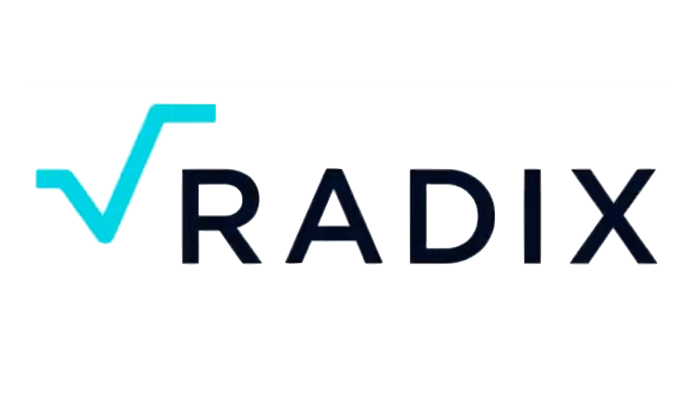 Radix is a DeFi protocol, a solution that aims to solve the issues associated with decentralized finance. How important is decentralized finance? Taking into account that today's financial system wastes over $70B a year… Well, it's much important! Banks, with their bureaucracy and obsolete technology, are not very efficient and make it difficult to move capital and/or assets between intermediaries. However, DeFi (short for decentralized finance) offers a framework where anything is possible and both traditional and new apps can converge in a totally secure way. While it is true that there are already some successful DeFi dApps, such as Uniswap, it is also true that they are based on protocols that were not designed to meet the needs of the financial market, such as Ethereum. In this context, Radix is the first level one protocol created specifically for decentralized finance and designed to deliver speed, scalability, and security to the DeFi world. Dan Hughes, Founder and CTO at Radix, started working on the project back in 2013.
What Issues Does Radix Solve?
As highlighted above, Radix aims to solve some of the problems that the DeFi ecosystem presents, such as, for example, access to the introduction and extraction of assets, liquidity, or the range of financial products. Radix intends to put an end to the current financial system rigidity and thus become the future of finance.
ACCESS
Despite the speed with which the crypto world is moving forward, introducing and extracting assets in the DeFi ecosystem is currently difficult and expensive. Radix facilitates these processes, making them simple and safe.
This reduction of entry barriers will allow more and more users to access the ecosystem.
LIQUIDITY
Liquidity is one of the most important elements of the economy, although many tokens have it fragmented across various platforms. Radix enables accessing and creating liquidity funds with an API.
The more people use Radix, the higher the volume of transactions and liquidity, and the lower the costs.
CHOICE
By standardizing and therefore simplifying how assets appear on Radix, one can make asset code blocks, which will be composing together at a scale, thus improving the choice.
Increases in volume and liquidity drive the creation of products and assets for users.
Radix (XRD) Price
Like all cryptos, the value or price of Radix (XRD) will depend on the market, the community that supports the project, and the companies that join it. Therefore, we will see what happens with this promising protocol. You can, meanwhile, sign up for the best broker accounts in the market to buy XRD when the coin becomes available.
LEARN MORE ABOUT RADIX (XRD)
DeFi Issues That Radix Is Trying to Solve
There are a number of issues to be solved so that decentralized finance may become mainstream:
1. Smart contracts still have numerous flaws and vulnerabilities and, therefore, can be hacked.
2. Building interoperable dApps from the DeFi industry is too expensive, especially when it comes to time.
3. The community is not large enough, there are issues with the incentives that decentralization brings.
4. It is difficult to create scalable public ledger dApps without breaking or affecting the composability of the DeFi.
Who Is Behind Radix?
Dan Hughes is the founder of Radix and its current CTO, being in charge of its tech development. Piers Ridyard is its current CEO, while Adam Simmons its Head of Strategy. For more information about the team, see Radix website.
Hardware Wallets for Radix (XRD)
We encourage you to use a hardware wallet (a physical crypto wallet) to keep your Radix (RDX) tokens safe. This is the safest option, not only because it is physical (which keeps the key away from the web), but also because, in addition, you are very unlikely to lose it, as it may easily happen to apaper wallet, which is just a piece of paper with the keys written on it.
Therefore, you will never regret investing into a hardware wallet. We recommend you using Ledger and Trezor, both coming in two versions. For more information, please see our Hardware Wallets page.