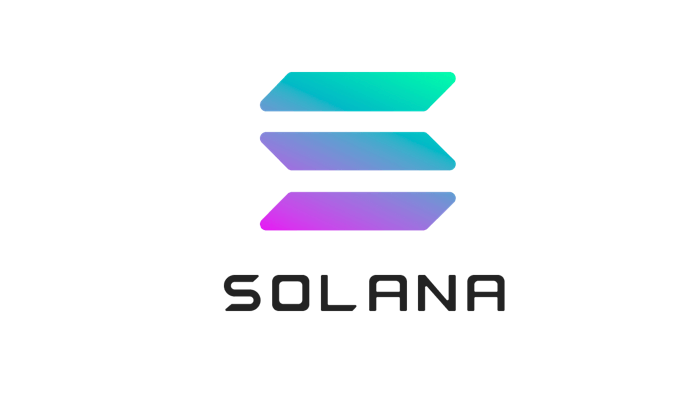 Solana is an open source blockchain project that aims to democratize financial systems, becoming an option for all rapidly growing decentralized applications. This project solves two of the great problems of the crypto world, scalability and speed, which are a blockage for the massive use of cryptocurrencies, as, until the transactions with virtual currencies are not fast enough, they cannot be considered an efficient means of payment for daily purchases. Currently, Solana supports around 60,000 transactions per second, which makes it unquestionably the most scalable and highest performance blockchain in the world. The commission is just $0.000001 per transaction, which facilitates its daily use.
Solana might become one of the main cryptocurrencies in the world
One of Solana's greatest innovations is the Proof of Story. Whereas, until now, decentralized networks used centralized timing solutions to solve the scalability and speed issues, Solana offers Proof of Story, a history that records events over time and increases the network scalability, maintaining its decentralization and security. This registry helps the nodes that validate transactions not have to wait for one another to get validated to move forward.
PROOF OF STAKE
Solana uses the Proof of Stake protocol, which replaces Proof of Work and improves scalability as well as network security.
PROOF OF HISTORY
Proof of History increases the scalability of the Solana blockchain, maintaining its decentralization and security through a history that records events over time.
Solana (SOL) Value
How much does a Solana (SOL) token cost? Solana is currently one of the most scalable blockchains in the world, which adds value to its currency. This could eventually become one of the main cryptocurrencies across the globe.
 Here is a chart with the Solana price or market value.
LEARN MORE ABOUT SOLANA (SOL)
Scalability vs Decentralization
One of the greatest challenges in the world of blockchain is the scalability issue, which meas the ability of a protocol to increase TPS (number of transactions per second). Bitcoin, for example, supports between 3 and 7 transactions per second, so when the demand grows drastically, the protocol cannot support this boost, which causes a rise in commissions. That is to say, if 15 transactions are executed per second and the Bitcoin blockchain only supports between 3 and 7, the miners will validate additional transactions with much higher commissions. An apparent solution for this issue is increasing the block capacity or scalability. However, this often harms decentralization, one of the fundamental pillars of blockchain. Why is that? Because while any device can process a small block, only devices with a high processing capacity can process large ones, and this means centralization.
Solana offers a set of solutions to this problem, among which Proof of History andTurbine stand out.
Who Is Behind Solana?
Solana Labs was created in late 2017 by the engineers from some of the world's leading companies, such as Google, Apple, Microsoft, Intel, Qualcomm, Twitter, Dropbox, and others. The project raised over $25M, thanks to such investors as Multicoin Capital, Foundation Capital, Distributed Global, CMCC, Blocktower Capital, NGC Capital, and Rockaway Ventures.
What Is Turbine?
As previously mentioned, one of the greatest challenges in the blockchain world is scalability. To tackle this issue, Solana offers Turbine, a block propagation protocol that is based on BitTorrent, although having notable technical differences. If you want to learn more about how Turbine works, see the Solana Labs blog.
Hardware Wallets for Solana (SOL)
We encourage you to use a hardware wallet (a physical crypto wallet) to keep your Solana (SOL) tokens safe. This is the safest option, not only because it is physical (which keeps the key away from the web), but also because, in addition, you are very unlikely to lose it, as it may easily happen to apaper wallet, which is just a piece of paper with the keys written on it. Therefore, you will never regret investing into a hardware wallet. We recommend you using Ledger and Trezor, both coming in two versions. For more information, please see our Hardware Wallets page.